NICEVILLE, Fla. – The Okaloosa County School District has reported the cumulative number of COVID-19 cases among students now totals 1,250, up from 988 reported last week. The number of cases among teachers and staff totals 86, up from 59 last week.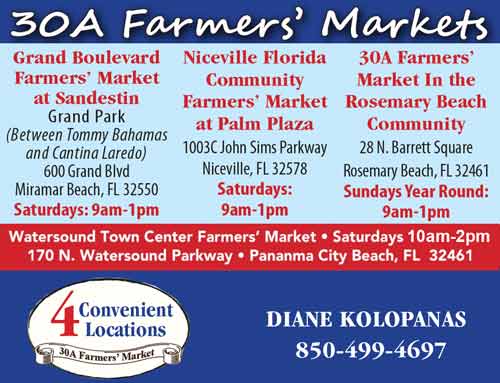 The percent of student enrollment identified as COVID-positive rose nearly 27 percent, from 3.23 percent on August 30 to 4.09 percent on September 6.
Crestview High School has the highest COVID-positive student population at just over eight percent.
The updated numbers come from the school district's COVID-19 Dashboard and are for the period August 31 – Sept. 6.
The school district has partnered with the Florida Department of Health in Okaloosa County to identify positive cases for both students and staff.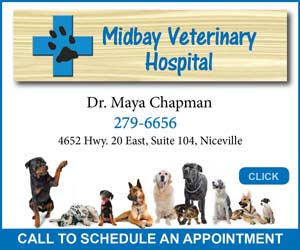 AUGUST 10 – SEPT. 6, 2021 
| | | | | | | |
| --- | --- | --- | --- | --- | --- | --- |
| School/Center Name | SCHOOL Type |   | Cumulative STUDENT Cases since 8/10/21 |   | % of STUDENT Enrollment COVID Positive | STAFF Cases |
| Antioch | E | | 41 | | 4.34% | 2 |
| Baker | C | | 104 | | 6.82% | 3 |
| Bluewater | E | | 30 | | 3.16% | 2 |
| Bob Sikes | E | | 47 | | 5.78% | 2 |
| Bruner | M | | 26 | | 3.04% | 2 |
| Choctaw | H | | 56 | | 3.22% | 2 |
| Crestview | H | | 194 | | 8.11% | 12 |
| Davidson | M | | 60 | | 5.39% | 5 |
| Destin | E | | 25 | | 2.64% | 2 |
| Destin | M | | 23 | | 2.75% | 1 |
| Edge | E | | 44 | | 7.99% | 7 |
| Edwins | E | | 27 | | 6.21% | 2 |
| Eglin | E | | 7 | | 1.58% | 0 |
| Elliott Point | E | | 13 | | 2.28% | 0 |
| Florosa | E | | 25 | | 4.32% | 5 |
| FWBHS | H | | 67 | | 3.67% | 1 |
| Kenwood | E | | 24 | | 4.12% | 0 |
| Laurel Hill | C | | 15 | | 3.36% | 1 |
| Lewis | C | | 26 | | 3.55% | 1 |
| Longwood | E | | 8 | | 1.40% | 0 |
| Mary Esther | E | | 17 | | 3.51% | 3 |
| Meigs | M | | 19 | | 3.05% | 0 |
| Niceville | H | | 39 | | 1.80% | 1 |
| Northwood | E | | 22 | | 2.80% | 2 |
| NWF Ballet | C | | 9 | | 6.72% | 1 |
| STEMM | M | | 11 | | 3.29% | 0 |
| OTC | C | | 2 | | 3.85% | 0 |
| Plew | E | | 15 | | 1.79% | 0 |
| Pryor | M | | 25 | | 3.40% | 0 |
| Richbourg | C | | 3 | | 3.03% | 3 |
| Riverside | E | | 27 | | 2.87% | 3 |
| Ruckel | M | | 52 | | 4.51% | 3 |
| Shalimar | E | | 11 | | 1.84% | 8 |
| Shoal River | M | | 57 | | 6.14% | 2 |
| Silver Sands | C | | 0 | | 0.00% | 3 |
| Southside | E | | 16 | | 7.11% | 5 |
| Walker | E | | 45 | | 5.17% | 0 |
| Wright | E | | 18 | | 2.87% | 2 |
| | | | | | | |