NICEVILLE, Fla — The Niceville Exchange Club will host its 8th annual Field of Valor at the Mullet Festival grounds in Niceville on September 11-18, 2021.

The opening ceremony will be held at 10 a.m. on Sept. 11. A Freedom Concert will be held on Sept. 12 at 6 p.m.
The Exchange Club of Niceville, in partnership with the Fisher House of the Emerald Coast, Inc., hosts the Field of Valor each year to honor service members from Florida that have been killed in action while serving in Afghanistan or Iraq since September 11, 2001.
This week-long event is free and open to the public.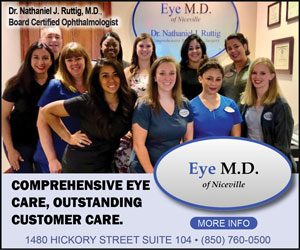 Over 350 large American flags, measuring 3 feet by 5 feet and mounted on 8-foot poles, will be displayed in perfect rows and columns on the grassy field at the north end of the Mullet Festival grounds in Niceville.
Each flag bears the name of a service member who gave his or her life while stationed in Afghanistan or Iraq.