NICEVILLE, Fla. – A West Point cadet from Niceville has been named a Southampton scholar.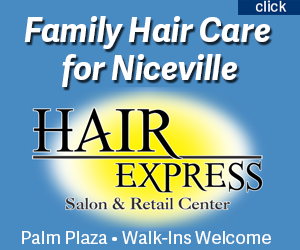 Cadet Alicyn Grete, Class of 2023, was named a Southampton scholar on May 1. The Southampton-West Point Scholarship was established in 2019 to deepen United States–United Kingdom cooperation and to facilitate the development of high-performing, thoughtful, and culturally competent leaders for the Army.
"Being a Southampton scholar is an incredible opportunity to connect the organizations I represent from the United States with like-minded organizations in the United Kingdom and collaborate on the shared mission of bringing the most-needed healthcare to the areas of greatest need," said Grete.
"I am immensely thankful for the ability to develop the leadership necessary to drive international humanitarian medical efforts."
Grete was born and raised in Niceville and is a Life Science major at the U.S. Military Academy at West Point. She is a Division I softball pitcher and a Stamps Scholar.
Off the field, Grete leads a Bible study through the Officers' Christian Fellowship and volunteers with West Point's tutoring program. In the summer of 2022, she led the Cadet Counseling Unit, providing suicide prevention and mental health resources for 1,200 new cadets during Cadet Basic Training.
According to a statement by West Point, Grete's leadership abilities have made her an effective member of academic research teams. She has studied the medical applications of 3D bioprinting and helped develop an affordable bubble bilevel positive airway pressure respiratory device for use in rural Africa.

The research inspired her to join Medical Makers, an organization that designs low-cost medical technologies for austere environments, West Point said.
As a Medical Maker, Grete had the opportunity to be an analog astronaut at the Mars Desert Research Station, where she developed medical care techniques for use in space. Grete demonstrated that 3D printing technology and offline instructional modules could equip non-medical crew members to teach themselves emergency surgery.
Grete plans to complete a Public Health Management master's degree at the University of Southampton. After returning to the U.S. for medical school, she will serve as an Army physician in anesthesiology or emergency medicine and hopes to work in international humanitarian medical care eventually.
Grete is the daughter of Bobby and Tiffany Grete of Niceville.