NICEVILLE, Fla. – Local fans of The Sausage Dudes and Jacksonville Jaguars have something to cheer about: You can now get your hands on the official sausage partner of the Jags at Publix in Niceville and the surrounding area.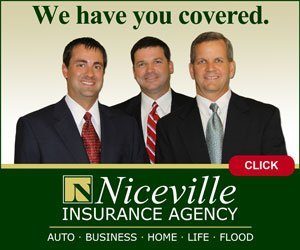 According to an announcement by The Sausage Dudes, its sausage is now available for purchase from the freezer aisles at Publix in Niceville and nearly 300 Publix stores in Northeast Florida, Central Florida, the Florida/Alabama Panhandle, South Georgia, and Southeast South Carolina.
In 2020, Patryk Krasinska, who grew up making sausage in Poland as a child, started cooking his top-secret family sausage recipe for family and friends to raise money to support his mission trips, Sausage Dudes said.
The demand was so high that Krasinska, alongside his friend, Paul Martinez, started going to others' homes where they would make and serve fresh sausage. Their success convinced them to take a leap and turn a pandemic hobby and fundraiser for their mission trips into a business.
With Krasinska as "The Chef Dude" and Martinez as "The Marketing Dude," the two joined forces to launch their company, The Sausage Dudes.
Soon enough, The Sausage Dudes became the sausage partner of the Jacksonville Jaguars, selling at concession stands at TIAA Bank Field during the 2022 and 2023 seasons.
"It's been surreal to see my family's recipe sold at the Jaguars' games," Krasinska said.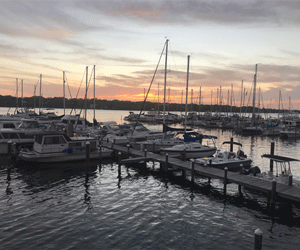 "Now with The Sausage Dudes coming to select Publix grocery stores, I'm thrilled that more people will get to taste and enjoy our quality products, from my kitchen to yours."
The Sausage Dudes' products include Uncle Bolek's Polish Sausage (named after Krasinsksa's uncle), Pepin's Hungarian Brand Sausage, Cousin Pauley's "Forget About It" Italian Sausage and Bobby's Big Belly Beer Bratwurst with cheddar and jalapeno.
The Sausage Dudes said its meats are made from high-quality cuts of pork and the finest ingredients, like the bratwurst's real cheddar cheese.
A portion of proceeds goes to Mission Clubs, Proem, and Boys & Girls Clubs of Northeast Florida, where Martinez is president/CEO, and Krasinska works as the executive chef, serving more than 2,000 meals a day.
"We're just two dudes from the same church who love God, family, and good food," Martinez said.
"We are thrilled that this family recipe is coming soon to your grill, skillet, or even air fryer."
For more information about The Sausage Dudes, visit thesausagedudes.com.
Publix in Niceville is at the Crossings Shopping Center, 1520 E John Sims Parkway.