DESTIN, Fla. – More than $100 million of patient medical debt is being eliminated for Floridians beginning this month, thanks in part to a generous Destin resident.
RIP Medical Debt and Destin philanthropist Ryan "Jume" Jumonville have announced a new agreement that will wipe out  $100 million in medical bills owed by Florida residents. Beginning in May, selected Sunshine State residents benefiting from this gift will be receiving letters notifying them that some or all of their medical debt is now "paid in full."
The medical debt is being abolished as a charitable act, eliminating any potential tax consequences for recipients, according to the announcement.
Medical expenses are the leading cause of bankruptcy in the U.S.
"It's so difficult for families to overcome health problems, only to face financial hardships from the related medical bills," said Jumonville, adding that his gift was inspired by a very personal experience.
"I recently lost my niece Claire. She battled Cystic Fibrosis her entire life and spent much of that time in hospitals. I'm making this gift in her honor as no one could spread love quite like her," Jumonville said.
RIP Medical Debt is a not-for-profit, national charity that raises funds from donors and uses those funds to acquire and abolish medical debt. Since its inception in 2014, nearly $8.5 billion of medical debt has been abolished, helping more than 5.5 million people, RIP said. According to the organization, about one-third of U.S. adults have difficulty covering unexpected healthcare bills,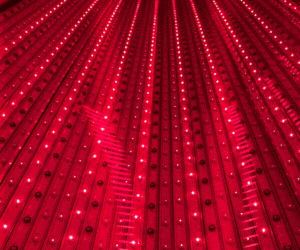 RIP Medical Debt said it is committed to relieving people of the burden of medical debt to enhance their economic opportunities and enable them to live healthier lives. RIP's criteria for debt relief are those four times or below the federal poverty level or those with medical debt that is five percent or more of their gross annual income. Medical debt relief cannot be requested and is source-based.
About Philanthropist Ryan "Jume" Jumonville
Jumonville has a passion for philanthropy. He is primarily focused on children's healthcare and was the fastest to reach the Million Miracle Club for Children's Miracle Network Hospitals.
About RIP Medical Debt
Since being founded in 2014 by two former debt collectors, RIP Medical Debt has acquired — and abolished — more than $8.5 billion of burdensome medical debt, helping over 5.5 million families by addressing a major social determinant of health: the financial hardship that results from unpayable medical debts. Because debt is purchased in bundled portfolios for a fraction of its face value, one donated dollar can abolish, on average, $100 of medical debt. To learn more, visit  www.ripmedicaldebt.org.