NICEVILLE, Fla. — Friends of the Niceville Library is holding its first sidewalk book sale of 2023 in February.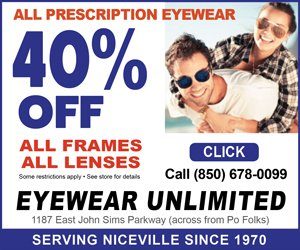 The sidewalk book sale is Saturday, February 25, from 10 a.m. to 1 p.m., the library has announced.
The book sale features a wide selection of gently used books. Everything is $1 or less; children's books and mass-market paperbacks are only 25 cents each.
The sale is being held in front of the Niceville Public Library and inside the library at the bookstore. The library is at 206 Partin Dr. North, in the civic center complex.
All proceeds benefit the library.