NICEVILLE, Fla. — Ryleigh Patterson, a fifth-grade student in Mrs. Miller's class at Edge Elementary School in Niceville, is this week's honoree in the Teacher and Student of the Month project. This program, sponsored by local businesses and featured on Niceville.com, showcases outstanding teachers and students in the Niceville area.

Ryleigh was selected by Edge Elementary as its Student of the Month for embodying the school's core values, known as R.O.A.R. (Respectful, Ownership, Acts of Kindness, and Responsible).
These values represent the school's expectations, and Ryleigh exemplifies them, earning her the school's coveted Edge Tigerific recognition.
Ryleigh treats her classmates and teachers with kindness and consideration, and her compassion contributes to a warm and supportive school environment.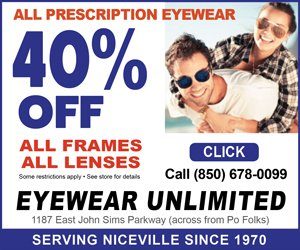 Ryleigh enjoys dogs, math, and swimming.
As a Student of the Month, Ryleigh receives a prize package that includes a fantastic assortment of gifts, certificates, and merchandise generously provided by The Wharf 850, Black Rifle Coffee, Eagles Nest, Katies House of Flowers, Publix, Chick-fil-A, Crumbl Cookies Niceville, and Jeremiah's Italian Ice.
Congratulations to Ryleigh for being named Student of the Month!
Each Monday, we shine a spotlight on an exceptional student or teacher of the month from a local school, acknowledging their remarkable achievements. Each school chooses its teacher and student of the month.