NICEVILLE, Fla. — An Okaloosa County man has been charged with trafficking meth after the Niceville Police Department said officers found nearly 60 grams of methamphetamine on him during a search, the Niceville Police Department (NPD) has announced.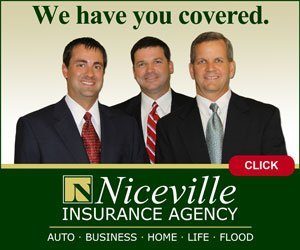 According to the NPD, patrol officers arrested Adam Samuel McCraney after they made contact with him in reference to an active misdemeanor warrant for petit theft.
The NPD said McCraney was detained, and during a subsequent search, a large baggie containing a crystal-like substance was reportedly found in his pocket. A field test returned a presumptive positive result for methamphetamine, weighing 53.9 grams, the NPD said.
McCraney was placed under arrest and transported to the Okaloosa County Jail, where he is currently being held without bond due to prior charges.