OKALOOSA COUNTY, Fla. – An Okaloosa County School District school bus aide is alleged to have used inappropriate force in dealing with a student and has been arrested, the Okaloosa County Sheriff's Office has announced.

Okaloosa County Sheriff's Office (OCSO) deputies arrested John-Paul Martinez, 22, of Fort Walton Beach, on Tuesday afternoon.
According to the OCSO, Martinez is accused of child abuse without great bodily harm after an investigation by the agency reportedly revealed he used inappropriate force in dealing with a six-year-old autistic student from Silver Sands School.
The OCSO said its investigation started on November 2, 2022, after the child's grandmother reported suspicious reddish/blue marks underneath the victim's armpit and eye following his bus ride home on November 1.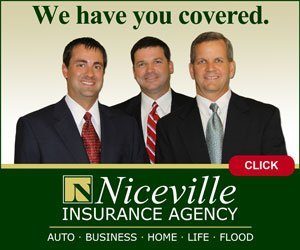 Investigators said the bus video shows the child, who was reportedly secured in a harness for his protection, begin to have a behavioral issue on the bus.
"Martinez then physically restrained him by forcefully grabbing his limbs, telling him to bite himself, and pulling on him while he was still secured in his harness," the OCSO said in its statement.
When the child was interviewed with the assistance of his teacher, he reportedly indicated the bus aide was mean to him, made him cry, and hurt his back, the OCSO said.
Martinez reportedly admitted his actions were excessive and he had other options he could have taken, the OCSO said.