OKALOOSA COUNTY, Fla. — An Okaloosa County woman is accused of purposely driving against traffic on U.S. Highway 98 and hitting another vehicle, the Okaloosa County Sheriff's Office has announced.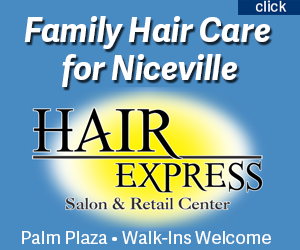 According to the Okaloosa County Sheriff's Office (OCSO), Anessia Jines, 20, of Baker, has been charged with aggravated battery after allegedly intentionally driving westbound in the eastbound lanes on Highway 98 near Hurlburt Field.
Multiple witnesses reportedly told the OCSO that Jines was traveling at a high rate of speed in her Nissan Sentra and appeared to deliberately swerve to try to collide with oncoming traffic around 1 p.m. on Saturday, the OCSO said.
Jines reportedly hit a 71-year-old woman driving a Toyota, who suffered significant but non-life-threatening injuries, the OCSO said.
An off-duty OCSO deputy at the scene said he tried to detain Jines as she attempted to walk away. He said  Jines asked, "Why are you touching me?" The deputy said he replied, "because you could have killed someone."
He said Jines said she didn't care. It was "their bad," the OCSO said.
Jines reportedly refused to walk to the patrol car.
She is charged with aggravated battery with a deadly weapon and resisting an officer.
Jines was not injured in the crash, the OCSO said.