FLORIDA – The U.S. Attorney's Office for the Southern District of Florida recently held a Re-Entry Simulation at Indian River State College in Fort Pierce to give community stakeholders a better idea of what former prisoners face when attempting to reintegrate into society.

Each participant was given a folder to review, which gave them an idea of what they'd face after being released from prison. They had to navigate a set-up that included paying utilities, housing, banking, and supervision obligations, among other duties.
"This will be unlike any training you've experienced," said Law Enforcement Coordination and Community Outreach Section Chief J.D. Smith.
"I went through it twice, and it was punishment both times. You're going to get various types of customer service. Not everyone is going to be helpful."
Approximately 60 participants filled the auditorium. The training was broken down into four 20-minute sessions, each representing one week in the life of a returning citizen. By the end of the first session, more than 40 participants were in "jail" for failing to complete specific tasks such as finding a job or a place to live.
"Oh, I see," said one participant who previously had spent time in prison. "This is intentionally confusing."
The training is designed to test patience and give attendees an idea of what it's like to begin anew. It can be frustrating, and real life is no different.
Managing Assistant U.S. Attorney Carmen Lineberger, Fort Pierce Office, was an attendee, and her assigned situation was particularly hard to navigate.
"I played the role of a young mother previously convicted of trafficking narcotics," she said.
"I had a part-time job, and several times I tested positive on my urinalysis. It was frustrating, chaotic, and hopeless at times. I was returned to jail three times before I got it right."
More than 2 million people are incarcerated in the U.S. According to data from the Bureau of Justice Statistics, more than eight out of every 10 youth offenders are arrested again within five years, and 70 percent of all prisoners released in 2012 were arrested within five years.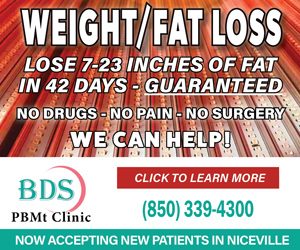 "We make returning citizens jump over so many hurdles when they leave prison," said Smith, "and then we wonder why they re-offend."
Lack of employment can be a big trigger when it comes to reoffending. However, the easier it is for returning citizens to reintegrate, the more likely they are to become productive. When there's a dead-end at every turn, it can feel like a "normal" life just isn't worth it.
Society doesn't do returning citizens any favors. Many are released from prison without a form of identification, which puts them behind the eight ball. Smith has railed against this for years.
"We preach about these lessons, but getting folks to listen is the hard part," he said.
"Every time we hold one of these events, people say they are going to change things, but it doesn't happen. Be the change you'd like to see. Make a difference."
Lack of an ID is just one issue that hinders progress. According to Smith, returning citizens should be equipped with a list of service providers in the community to help them find health care, temporary housing, and other re-entry services.
"By not doing that, we're doing ourselves a disservice because returning citizens are in our communities," said Smith.
"We should want them to do well. Imagine if a returning citizen in your community reoffends and causes harm to one of your family members. This really happens. We need to remove barriers to success … not put more in place."
Barbara Galloway, a re-entry program facilitator with a Fort Pierce law office, understands the challenges facing returning citizens. She participated in the counseling station event and saw participants' frustrations when things didn't go right.
"Those with no experience with this were very upset when negative things—like being five minutes late for an appointment—happened," she said.
"I'd like to see more upper management go through this training … people who can influence change. Many don't realize how difficult it is to work the system."
One thing that can help is for organizations to partner with other community service providers to form a more prominent voice.
"Have meetings with like-minded people in city government, state government, and the judicial branch," said Smith. "Work as a team to make it happen."
Until then, Law Enforcement Coordination and Community Outreach Section staff will continue to bring this training to various areas within the footprint of the U.S. Attorney's Office. This was the first re-entry training held in Fort Pierce.
"It was important to bring this to Fort Pierce so our stakeholders could experience a month in the life of a returning citizen," said Lineberger.
"It exposed the need for more planning and resource coordination before returning citizens are released. It really got the community talking about how best to reform re-entry in a positive way."