NICEVILLE, Fla. — Two students from the Okaloosa County School District (OCSD) are 2023 National Merit Scholarship semifinalists, the OCSD has announced.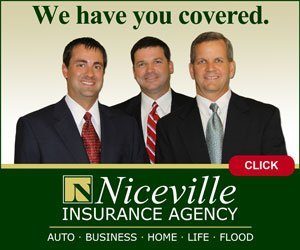 Nicholas Ford of Niceville High School, and Olivia Mead of Fort Walton Beach High School, are among the approximately 16,000 National Merit Scholarship Semifinalists for 2023.
"Becoming a National Merit Semifinalist is an incredible honor," said Marcus Chambers, Superintendent of Schools, OCSD.
"I am proud of Olivia and Nicholas and wish them luck in the next round of this rigorous process. They are both great candidates and will represent the Okaloosa County School District well!"

To qualify for the program, students must take the Preliminary SAT/National Merit Scholarship Qualifying Test (PSAT/NMSQT) in the fall of their junior year. Those chosen as semifinalists represent less than one percent of high school seniors in the United States and are the highest-scoring entrants.
Finalists compete for one of 7,250 National Merit Scholarships worth almost $28 million.
To become a finalist, students must submit a detailed scholarship application, have an outstanding academic record throughout high school, be endorsed and recommended by a high school official, write an essay, and earn SAT or ACT scores that confirm earlier performance on the qualifying test.