NICEVILLE, Fla. – The Okaloosa County School District in its COVID-19 dashboard reports that through August 30 the number of COVID-19 cases among students totaled 988, up from 679 on August 25.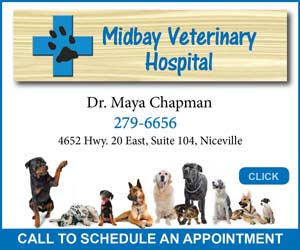 According to the report, 125 new student cases were reported on August 30 alone.
The number of cases among teachers and staff totals 67, up from 59 on Aug. 25.
The overall positivity rate among students rose more than 45 percent, from 2.22 percent on August 25 to 3.23 percent on August 30.

The school district has partnered with the Florida Department of Health in Okaloosa County to identify positive cases for both students and staff.