OKALOOSA COUNTY, Fla. — Okaloosa County is conducting its 2022 communications survey and asking county residents to participate in the brief online poll.

The county conducts the survey annually. It takes about five minutes to complete.
The responses are used by the county to improve its communication with residents and supply relevant data in its annual report, said April Sarver, Okaloosa County Public Information Officer.
The survey began on July 15 and ends on August 31, 2022.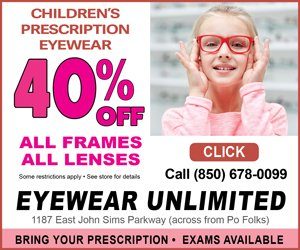 Survey participants are asked where they get news and information about Okaloosa County, their social media preferences, how they rate the county's performance, and what they think the county can do better, among other things.
This website, Niceville.com, is among the local news providers listed in the survey.
Click HERE to complete the survey.