NICEVILLE, Fla. — The Panhandle Toastmasters Club, based in Niceville, has recently announced that it has been acknowledged as a "Select Distinguished Club" by Toastmasters International.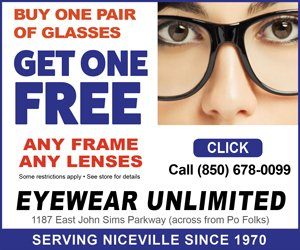 The recognition is the result of the club's unwavering commitment to personal development, effective communication, and leadership, said Kaylie Braun, the club's public relations officer.
Toastmasters International is a nonprofit educational organization that teaches public speaking and leadership skills through a worldwide network of clubs. The Panhandle Toastmasters Club meets every Tuesday from 6 p.m. to 7 p.m. at the Holiday Inn in Niceville.
Each week, members seize the chance to practice their communication abilities and build upon their leadership skills, fostering a dynamic environment for continuous learning and personal growth.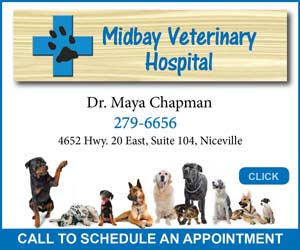 According to the announcement, the prestigious ranking earned by the Niceville club reaffirms its dedication to meeting and exceeding Toastmasters International's high standards. The club said that its members earned the ranking by meeting seven distinguished club program goals related to education, membership, training, and administration.
Members of the local club recently shared their experiences, highlighting the profound impact Toastmasters has had on their lives and the club's growth.
"Toastmasters give me an opportunity for self-improvement and effective solutions to be a forward thinker and problem-solver," shared one enthusiastic member.
Another member said, "Stepping into leadership roles such as president gave me the opportunity to learn and collaborate with other clubs within District 77."
"Toastmasters will give you a platform to embrace your strengths and weaknesses to build confidence to strive for continuous self-improvement," added another.
The Panhandle Toastmasters Club invites all community members to experience the benefits of Toastmasters firsthand and witness the Toastmasters program's positive impact on communication, leadership, and personal growth.
The announcement said the club's supportive setting encourages learning from one another and honored guests, nurturing an atmosphere where everyone can apply their newfound knowledge to everyday life and career advancement.
Please visit the Panhandle Toastmasters Club's website for further details about upcoming meetings, officers, members, and dues.