EGLIN AIR FORCE BASE, Fla. — The Fire and Emergency Services crew at Eglin Air Force Base has been honored with the AMKUS Star Award for their exceptional rescue operations in two different emergency situations.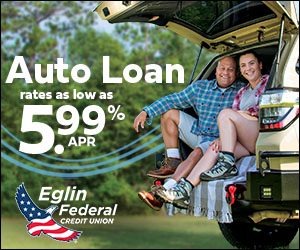 The AMKUS Rescue Systems award, presented on July 13, recognizes fire departments, individuals, or teams that demonstrate exceptional skills, dedication, and effectiveness in utilizing AMKUS rescue tools.
According to Eglin Air Force Base (EAFB), on July 7 and Oct. 22, 2022, members of the team responded to motor vehicle accidents on the Eglin Range. Both events required extensive use of rescue tools to extricate the victims from the crash and the use of critical life-saving medical interventions.
In both incidents, the Airmen had the right tools to successfully extricate the patients, having transitioned to lighter-weight, battery-powered extraction tools more than a year ago, EAFB said.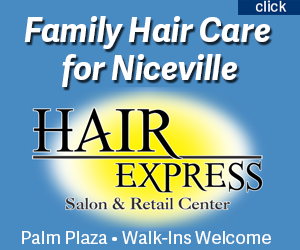 "Tools of the trade are extremely important," said Battalion Chief Rodney Stoutenburgh, 96th Civil Engineer Squadron.
"Luckily, our leadership within the department is extremely receptive in allowing its members to have a voice and provide input."
This innovative transition was led by Eglin's firefighters, who received funding from the 96th Test Wing Innovation Office and Air Force Installation and Mission Support Center's Innovation Rodeo.
While the motivation behind this transition to safer and smarter technology was to improve the firefighters' ability to cut into aircraft canopies and rescue aircrew quicker, the tools have improved all life-saving efforts.
"Our new extrication equipment is faster and more versatile than the equipment that we have had in the past," said Capt. Whitney Stine.
"Also, composition of newer vehicles make extrication more complicated than in the past."
The award winners are:
Lt. Michael Aaron
Staff Sgt. Captain Harvey Cooper
Firefighter Grant Gernt
Lt. Wesley Herbert
Assistant Chief Sean Horrigan
Tech. Sgt. Adam Hunt
Battalion Chief Robin Lewallen
Firefighter Nicholas Longstreth
Capt. Robert Manby
Lt. Pedro Morales
Tech. Sgt. Christopher Perez
Battalion Chief Lt. Nicholas Seghers
Firefighter Taylor Stine
Capt. Whitney Stine
Lt. Christopher Veach
By Jaime Bishopp
Team Eglin Public Affairs