NICEVILLE, Fla. — Enjoy a night of seasonal Holiday music at the Niceville High School Chorus Concert, How Great Our Joy, on December 12, 7 p.m., at the Mattie Kelly Arts Center in Niceville.

Niceville High's seven choral groups will perform at the Christmas-themed concert, the Niceville High School Chorus has announced.
Tickets are $10 each and are available for purchase here.
The seven NHS choral groups are:
Camareta
NHS chorus for tenor and bass singers in all grades.
Bel Canto
NHS chorus for freshmen and sophomore sopranos and altos.
Select Women
NHS chorus for junior and senior sopranos and altos.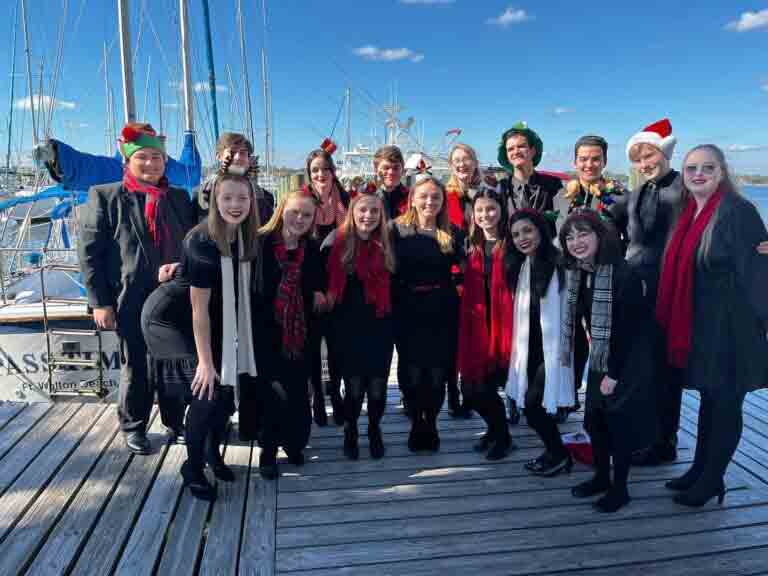 Opus One
The flagship ensemble of the NHS choral music program. Membership is between 16-24 singers and is open to singers in grades 10-12. Opus One maintains an active performing schedule throughout the community. Students study and perform advanced literature for mixed ensembles.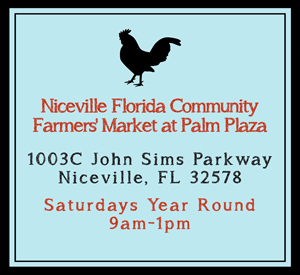 Niceville Singers
An auditioned mixed chorus for students in grades 9-12 that focuses on the performance of advanced SATB repertoire. Membership is between 40-60 singers. This ensemble has additional opportunities for travel and performance.
Barbershop Boys
Perform literature in the barbershop style. Membership is open to students in all grades.
Jazz Girls
Focuses on the performance of jazz and popular literature. Membership is open to students in all grades.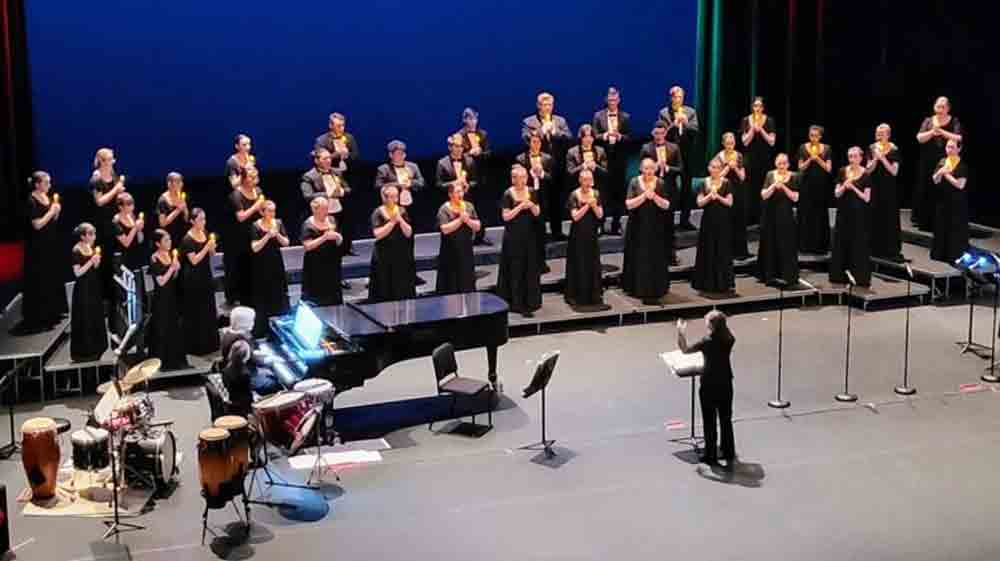 The mission of the Niceville High School Choral Music Department is to provide a comprehensive choral music education to students of all musical backgrounds from grades 9-12. Through the selection of diverse and quality choral literature, singers learn the foundations of vocal production, music theory, music history, ensemble contribution, and proper choral singing techniques.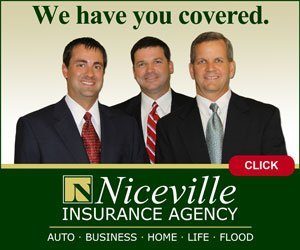 The program aims to produce lifelong, independent musicians who have developed an appreciation and love of choral art.
The Mattie Kelly Arts Center is at 100 E College Blvd., Niceville, FL 32578.