NICEVILLE, Fla. — The 2022 Niceville Christmas Parade is coming to town on December 10, beginning at 10 a.m. The annual event is hosted by the Niceville-Valparaiso Rotary Club and features the official arrival of Santa in the Nicest Little City in the South.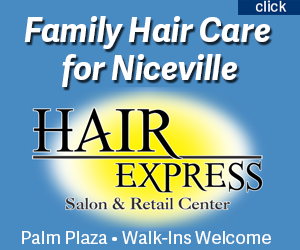 The theme for 2022 is "Imagine Peace on Earth."
The annual Niceville Valparaiso Community Christmas Parade is made up of participants of all ages and walks of life.
Dozens of civic and youth groups, organizations, churches, businesses, and individuals take part in the festive procession each year.

Thousands of onlookers line the parade route along John Sims Parkway and Partin Drive to collect candy and other goodies and to enjoy the sights and sounds of Christmas.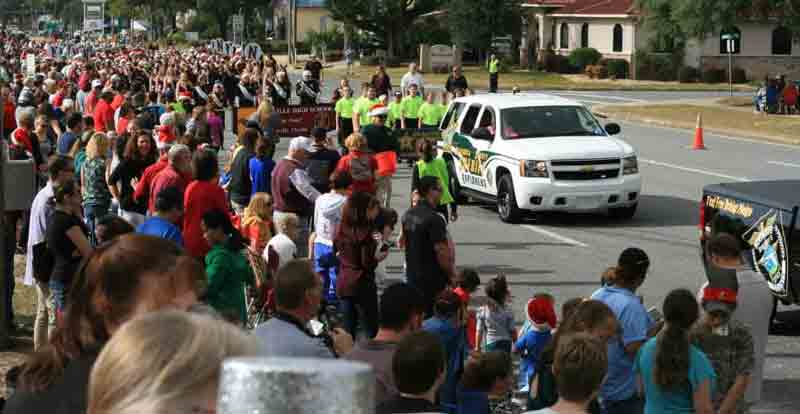 The parade route begins on John Sims Parkway at the intersection of Palm Boulevard and goes to Partin Drive, where the parade turns right and travels up Partin between the Children's Park and Ruckel Middle School. The location of the judging stand is in the Ruckel Middle School parking lot on Partin Drive.
Businesses, individuals, and organizations are encouraged to participate. For more information and parade registration forms, visit the Rotary Club website and its Facebook Page.
Toys for Tots is again participating in the Community Christmas Parade. Visitors to the parade, as well as participants, are encouraged to bring new, unwrapped toys for the local toy drive.
Awards include the Grand Marshal Award, President's Choice Award, and awards for first, second, and third places in various divisions.
Niceville Christmas Parade Route