WALTON COUNTY, Fla. – More details have been released about a study to evaluate increasing the capacity of U.S. Highway 98 in Walton County by widening a segment of the roadway.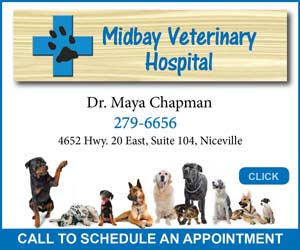 The Florida Department of Transportation (FDOT) has provided new information regarding the U.S. 98 Project Development and Environment (PD&E) Study, which aims to evaluate the widening of a 19-mile-long segment of U.S. Highway 98 from four to six lanes.
The study focuses on the stretch from County Road 30A near Sandestin to the west of the Phillips Inlet Bridge in Walton County. Updated information, maps, and drawings are accessible for review at www.nwflroads.com/virtualmeetings.
According to FDOT, the study's primary objective is to assess the potential capacity increase on U.S. 98 by converting 19.4 miles of roadway into six lanes. This effort will encompass intersection enhancements, operational upgrades, and resolving existing safety concerns within the corridor.
FDOT representatives are readily available to engage in discussions about the proposed enhancements, address inquiries, and receive feedback through telephone, email, or U.S. mail.
The call for public participation is extended with a commitment to inclusivity, irrespective of race, color, national origin, age, sex, religion, disability, or family status.
For further details, please visit FDOT District Three at www.nwflroads.com.