FORT WALTON BEACH, Fla. — Eglin Federal Credit Union is pleased to recognize Senior Accountant Mark Sheltra of Fort Walton Beach for 30 years of service.

"We'd like to thank Mark for his dedication and commitment to Eglin Federal Credit Union," said President/CEO Jerry Williams.
"We appreciate his contributions throughout the years, which have helped us succeed and achieve our Mission."
Sheltra joined the credit union in 1992 as a staff accountant and he progressed to senior accountant in 2022.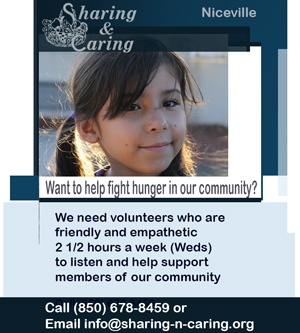 He earned a Bachelor of Science degree in accounting with a minor in computer science from Western New Mexico University and a Master of Public Administration from Troy State University.
"Thank you very much for this recognition," said Sheltra.
"I am very proud to have served the members and employees of Eglin Federal Credit Union for 30 years. I am most proud of playing an integral role in the Y2K conversion," he said.
Follow EFCU on Facebook, Instagram, YouTube and LinkedIn. Visit www.eglinfcu.org for news and financial education updates. If you are interested in working at EFCU, see Careers at EFCU.