SANTA ROSA BEACH, Fla. — Hope on the Beach Church will drop 5,000 candy-stuffed Easter eggs from a helicopter over Driftwood Estates Park on Saturday, April 9. The event begins at 11 a.m.
The easter egg drop event is free to the public and will also feature food, games, DIY crafts, music, and photos with the Easter Bunny, according to the church.
The event begins at 11 a.m. with the egg drop scheduled at 12:30 p.m. (weather permitting).
Hope on the Beach is expecting 500 attendees.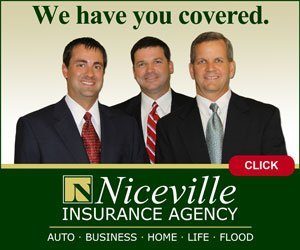 Driftwood Estates Park is at 275 E Shipwreck Rd, Santa Rosa Beach, FL 23459.
Hope on the Beach enjoys blessing the community through service, such as providing family-friendly events like this.
Hope on the Beach is located at 3834 US Hwy 98 West on the second floor (elevator available).
Hope on the Beach has services Sundays at 8 a.m. on Ed Walline Regional Beach Access, 9:20 a.m. at Shunk Gulley Restaurant, and 11 a.m. at the 3834 US HWY 98 location.
For more information, call 210-287-6151, email admin@hopeonthebeach.com, or visit the HOPE on the Beach website at hopeonthebeach.com.