OKALOOSA COUNTY, Fla. – A Crestview man who pleaded to charges including second-degree murder has been sentenced to life in prison, the Office of the State Attorney for the Northern District of Florida said in a statement.
According to the State Attorney's Office, on June 15, 2022, Joshua Kyle Nunn, was sentenced to life in Florida's Department of Corrections following his plea to the charges of second-degree murder, grand theft auto, and petit theft.
On January 9, 2022, the Okaloosa County Sheriff's Office said deputies responded to the 72- year-old victim's home in Crestview where they found she had been killed. During the investigation, law enforcement officers said they learned that Nunn, who is the victim's son, killed her and stole her car and credit card.
Circuit Judge Terrance Ketchel accepted Nunn's plea and presided over his sentencing. Based on his prior record and recent release from prison, Nunn reportedly was designated as a Prison Releasee Reoffender, which means that he will serve his mandatory life sentence day-for-day, with no early release, said the State Attorney's Office.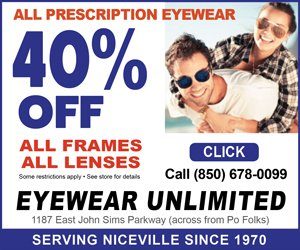 The investigation was conducted by the Okaloosa County Sheriff's Office. Assistant State Attorney Leah Glisson prosecuted the case on behalf of Ginger Bowden Madden, State Attorney for the First Judicial Circuit of Florida.