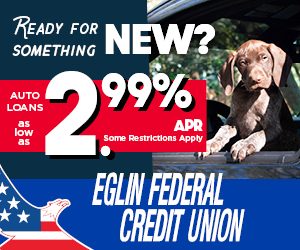 February is when students and educators across the state celebrate Career and Technical Education Month. More than half a million Florida students are enrolled in secondary and postsecondary career and technical education programs. All 28 Florida colleges, including Northwest Florida State College, are among the educational institutions offering career and technical education courses.
In honor of the observance, Gov. Rick Scott issued a proclamation highlighting career and technical education opportunities available throughout Florida. "It's critical that we provide Florida students a high-quality education that will prepare them for the jobs of the 21st century," Gov. Scott said. "Career and technical education programs across the state are helping our students gain the skills and training they need to be successful now and in the future."
That's certainly true at NWF State College, whose career and technical education programs include 33 Associate of Science degrees, 43 college credit certificates, five postsecondary adult vocational programs, and an Applied Technology Diploma.
"With the current direction and need for more specialized training opportunities, Northwest Florida State College is in a great position to help students achieve their professional goals," said Dean of Career and Technical Education Dennis Sherwood.
Among the college's newest career and technical programs is in Welding. The college launched its Applied Welding Technologies program in Fall 2013 to meet the demand for high-skill, high-wage jobs in Northwest Florida. After a successful first year, the program expanded by adding a new evening option for students.
NWF State College also is looking to add new career and technical education programs in 2015-16. Proposed programs include Industrial Mechanic, Electronics Technology, Construction Management, Crime Scene Technology, and Mammography.
In addition, the college recently established a new chapter of the National Technical Honor Society to honor the achievements of top career and technical education students, and has entered students in SkillsUSA competitions in various categories such as dental assisting, computer programing, technical drafting, early childhood education and welding. Last summer, in fact, NWF State College students earned six medals at the state level and three medals at the national competition.
Besides its own initiatives, the college joined forces with the Okaloosa County School District in September to launch an integrated career and technical education effort to develop programs and curriculum that will help students grow into tomorrow's high-tech, high-skilled workforce. This collaborative effort is driven by local industry partners who will utilize the graduates of the programs being developed. A committee consisting of community and business leaders is serving as an advisory board, and four subcommittees have been formed in the areas of manufacturing, tourism, building industry and health care to begin working on plans.