NICEVILLE, Fla. – Enjoy the magic of the Christmas season in sight and sound with the inaugural "Wired on Woods Drive," a Holiday light show that takes place nightly in Niceville.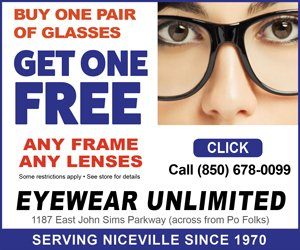 Wired on Woods Drive features colorful, dazzling lights, displays, fun mashups, and movie clips that are synchronized with music. The Holiday light show is free of charge.
The shows take place each night at 764 Woods Drive in Niceville, the home of Chris and Tamiko Gheen. Show hours are 6 p.m. to 9 p.m., Sunday-Thursday, and 6 p.m. to 10 p.m. on Friday -Saturday. The closing date has not yet been determined.
Show Hours
Sunday – Thursday | 6 P.M. to 9 P.M.
Friday – Saturday | 6 P.M. to 10 P.M.
Visitors are welcome to park at the curbside, bundle up, and tune their radio to enjoy the synced light performance at 107. 1 FM. The hosts ask that you please turn off your headlights and be sure traffic can pass you.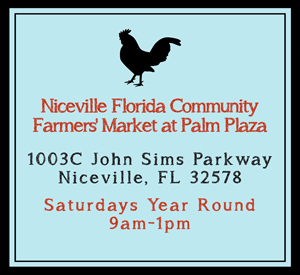 The Gheens are a military family that moved to Niceville in June. For Chris, it was a move back home. He grew up here and is a 2003 graduate of Niceville High School. The Gheens previously shared their Holiday light show at Scott AFB, Illinois, and in San Antonio, Texas.
"So happy to be here in Niceville and put our show out there to bring joy to the community!" said Tamiko.
The 2022 light show benefits the fight against childhood cancer and honors the Gheens' late niece, Rowan. who would have just celebrated her 7th birthday. Donations can be made here.
Learn more and keep up with the light show, and vote for what you want to play next (to determine the next light show sequence) at the show's website or Facebook page.