WALTON COUNTY, Fla. — A Walton County man has been arrested after deputies with the Walton County Sheriff's Office (WCSO) said they made a gruesome discovery during a sex offender check in DeFuniak Springs.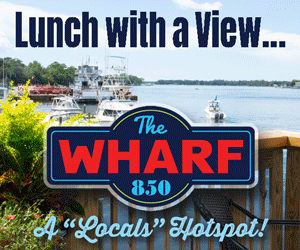 According to the WCSO, on Friday, July 29, deputies were attempting to conduct a sex offender check on Eric Antonio Roberts, 49, of Honeysuckle Street in DeFuniak Springs, when they said they noticed a strong odor coming from inside the residence.
"Due to the inability to make contact with the offender and verify his well-being, entry was made into the home where deputies found two dogs inside a kennel clearly deceased," the WCSO said.
The animals were reportedly chained together using a padlock and did not have access to food or water, the WCSO said. The electricity had been turned off inside the home, and the back door had also been padlocked.
Deputies checked with local hospitals and family in an effort to locate Roberts, said the WCSO.
Roberts was located a short time later at a gas station on Highway 90. The WCSO said he confirmed his address and that the dogs were his. When being taken under arrest, deputies said Roberts immediately started to reach toward his pocket. Allegedly, cocaine was located inside a glasses case Roberts attempted to retrieve during his arrest.
Roberts is charged with two counts of aggravated animal cruelty and possession of cocaine. He was issued a $15,000 bond.