FLORIDA – A University of Miami student has been charged with hacking a global logistics firm and orchestrating a nationwide, multi-million-dollar fraud scheme, the U.S. Attorney's Office for the Middle District of Florida has announced.
On Thursday, United States Attorney Roger B. Handberg announced the unsealing of an indictment charging Matthew Frederic Bergwall, 21, of Coral Gables, also known as "MXB," with conspiracy to commit computer and mail fraud and substantive mail fraud.
If convicted on all counts, Bergwall faces a maximum penalty of 45 years in federal prison.
The indictment also notifies Bergwall that the United States is seeking an order of forfeiture in the amount of the proceeds of the charged criminal conduct. Bergwall will make his initial appearance today in Miami.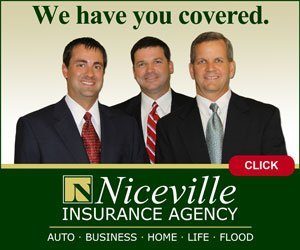 According to the indictment, from December 2021 until April 2022, Bergwall gained unauthorized access to compromised employee accounts of a multi-national shipping, receiving, and supply chain management company (the Victim Company). Bergwall and his co-conspirators are said to have used these accounts to enter fraudulent tracking information for merchandise transported by the Victim Company on behalf of victim retailers located all over the country.
This reportedly allowed the co-conspirators to pursue full refunds from victim retailers while maintaining physical possession of the merchandise, such as high-end electronics, jewelry, designer clothing, and accessories. Bergwall and his co-conspirators offered this service for sale, which was marketed as "FTID" (Fraudulent Tracking ID), the indictment said.
Bergwall's FTID fraud scheme caused nearly 10,000 fraudulent returns and resulted in at least $3.5 million in lost product and sales revenue to victim retailers, according to prosecutors.
According to the indictment, in addition to orchestrating the overall FTID fraud scheme, at times, Bergwall purchased merchandise for himself and later submitted fraudulent tracking information to the Victim Company, prompting full refunds from victim retailers.
For example, prosecutors said during the course of the conspiracy, he did so with regard to a $41,000 Rolex President Day-Date watch, a $600 TeamGee H2O Electric Skateboard, a $350 Samsung 43-inch Smart UHD TV, and an $80 pair of Reebok shoes.
An indictment is merely a formal charge that a defendant has committed one or more violations of federal criminal law, and every defendant is presumed innocent unless and until proven guilty.
This case was investigated by Homeland Security Investigations Tampa, with valuable assistance from Homeland Security Investigations Miami. Assistant United States Attorney Carlton C. Gammons will prosecute it.