FLORIDA—Attorney General Ashley Moody is taking legal action against a Tampa-based solar company and its owners for allegedly scamming hundreds of consumers, including seniors, people with disabilities, and veterans.
Moody said a consumer protection investigation revealed that MC Solar and Roofing and owners Armando Almirall, Raman Chopra, and Michael Crowder used a variety of sales forces, misrepresentations, and finance companies to induce consumers into entering expensive residential solar agreements. After securing the financing, Moody said the defendants paid themselves without completing installations and, in some cases, even damaged consumers' homes.
"MC Solar and its owners scammed hundreds of Floridians, including seniors, persons with disabilities, and veterans," said Moody.
"Their deceptive and unscrupulous business practices were extreme, from abandoning contracts and damaging homes to forging applications, causing liens on homes, and even threatening consumers with legal action—all to unjustly enrich themselves and fund a lavish lifestyle."
According to the civil complaint, MC Solar performed all steps to market and commit the consumer to a solar contract, then took money without installing solar systems or abandoned the job in various stages. Additionally, the defendants are said to have damaged many consumers' homes with reckless and defective performance. When systems did get installed, they allegedly did not pass inspection and/or did not connect to the electrical grid.
The defendants promised systems to be fully operational within weeks to a few months; however, Moody said the defendants neglected the contracts and failed to respond to consumers' repeated phone calls, emails, and text messages.
One consumer reportedly waited on hold with the company for more than seven hours. Frustrated consumers also visited the Tampa office, where the defendants are said to have fled and locked the doors.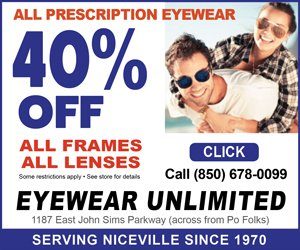 Reportedly, the investigation further revealed that MC Solar enticed consumers with federal tax incentives, guaranteed 25-year warranties, and misrepresented financing costs and interest rates. Many consumers ended up owing monthly payments on costly loans; some even paid out of pocket to make systems operational.
According to the investigation, the company also failed to pay third parties, causing claims of liens on consumer property. When some consumers canceled agreements, the defendants hired an attorney and sent demand letters with increased invoices and attorney fees.
Records are alleged to show the defendants transferred funds from the company account to personal accounts, including accounts belonging to friends and family members.
Moody said the defendant's actions violated Florida's Deceptive and Unfair Trade Practices Act, the Florida Home Solicitation Sale Act, and other Florida Statutes. The civil action seeks to permanently ban the defendants from engaging in certain activities related to the solar business. The action also requests injunctive relief, restitution, and civil penalties.