NICEVILLE, Fla. – The Wharf 850 owners Jami and Casey Jones said they feel honored to take part once again in the Dinner of Dreams benefiting the A Bed 4 Me Foundation.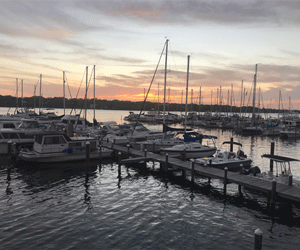 The 2022 Dinner of Dreams was held last week at the Niceville Senior Center.
The Wharf 850 provided the salad course for the four-course meal served under the stars at the annual fundraiser.
"Happy to have the Wharf 850 returning again to our annual Dinner of Dreams. They will be serving up the salad course and we thank Jami and Casey Jones for their support," said A Bed 4 Me Foundation prior to the event.
A Bed 4 Me gives beds to children in our area that do not have one of their own.
"It was an extreme pleasure to create 104 made-with-Wharf-Love salads to be used to purchase twin beds and bedding for children in need," said Jami and Casey.
"Go to abed4me.org to see the happy faces of these children, and please make a donation."