FREEPORT, Fla. – The Ships Chandler will hold a groundbreaking ceremony for the second phase of its marine and service center in Freeport on Wednesday at 9 a.m.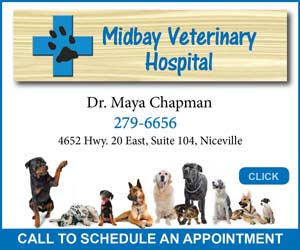 According to The Ships Chandler, the expansion project will consist of a 12,000-square-foot building and a covered boat and RV storage area with 170 spaces that can fit up to 60-foot vessels.

The new building will be dedicated to boat customization, engine repowers, electronics rigging, and gelcoat and fiberglass work, The Ships Chandler said.
"We have always loved the customization and refit side of working on boats," said owner Peter Wright.
"The new building will give us a dedicated space to house and work on the more in-depth projects we do with boats, including fiberglass, painting, and electronics."

The Ships Chandler originally broke ground on the first phase of the project in March 2021. Constructed by Chapman Building and Consulting and designed by Philip Spann and Associates, the new marine and service center is on over 14 acres in Freeport.
The Ships Chandler is at 17309 US Hwy 331.