NICEVILLE, Fla. – Several members of the Duggar Family, who starred in their own reality TV show, were really in Niceville on Sunday, where they enjoyed Sunday brunch at The Wharf 850.
The group reportedly was friendly and chatted with both customers and staff and posed for pictures.
The Duggar's said they are vacationing in the area.
The Duggar family starred in "19 Kids and Counting" from 2008 to 2015 on the cable channel TLC.  The show focused on the life of the Duggar family, who are devout Baptists, according to Wikipedia.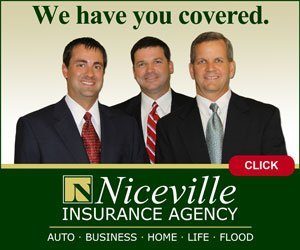 More than a dozen members of the family dined at The Wharf 850.
The Wharf 850 is at 821 Bayshore Drive. Brunch is served Sundays from 10 a.m. to 3 p.m.