TAMPA, Fla. – A man from Tampa has been sentenced to more than 13 years in prison for robbing two auto parts stores while armed.
Steve Jackson, 41, of Tampa, was sentenced to 13 years and 6 months in federal prison by U.S. District Judge Kathryn Kimball Mizelle for conspiracy to commit robbery, robbery, and brandishing a firearm during and in relation to a crime of violence.
Jackson pleaded guilty on June 23, 2023. His codefendant, Antonio Brown, previously pleaded guilty and is pending sentencing.
Court records say that on August 29, 2021, Jackson and Brown drove to an auto parts store on South Dale Mabry Highway in Tampa. When they went inside, they were carrying guns and wearing surgical masks. They pointed guns at the store employees and told them to give them money. They then took about $300 from the cash registers.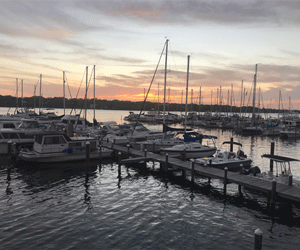 Jackson and Brown drove to an auto parts store on 50th Street North in Tampa right after the first robbery was over. They did it again while wearing masks and carrying guns. They pointed guns at store employees and told them to take money from the cash registers. During this robbery, Jackson and Brown got away with about $1,140.
Later that evening, officers from the Tampa Police Department conducted a traffic stop on Brown's vehicle. While searching the car, they found a distinctive hat that one of the robbers had worn during the armed robberies, approximately $900 in cash, and Jackson's wallet containing his identification.
Upon further investigation, officers discovered that Jackson had been in the vicinity of the auto parts stores during the times of the robberies. Additionally, the clothes that Jackson wore during the robberies were found in the garbage outside of his residence.
The case was investigated by the Federal Bureau of Investigation and the Tampa Police Department. It is being prosecuted by Assistant United States Attorneys David W.A. Chee, Michael Sinacore, and Charlie Connally.