FLORIDA – A multi-agency investigation has led to drug charges for two Pensacola men, the Florida Department of Law Enforcement (FDLE) has announced.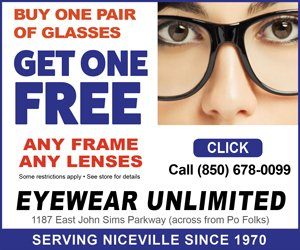 According to the FDLE, it has arrested Erik Gabriel Sterling, 39, and Martin James Sterling, 35, both of Pensacola, on one count each of trafficking in 1,4-butanediol (over 10 kilograms). 1,4-butanediol is an illicit gamma-hydroxybutyrate, or GHB, analog drug that is sometimes used as a party drug.
The arrests resulted from a multi-agency investigation conducted by the FDLE, Homeland Security Investigations, the U.S. Air Force Office of Special Investigations, Naval Criminal Investigative Services, and the Florida Highway Patrol.
FDLE was alerted to a suspicious package addressed to the two men. The parcel reportedly contained 20 bottles of 1,4-butanediol, weighing 24.75 pounds (11.22 kilograms).
After the package was delivered to the suspects' residence, FDLE, with a warrant, conducted a search of the residence. Agents said they located the delivered package and an additional 20 empty bottles of the drug.
The two suspects were arrested on August 10 and booked into the Escambia County Jail. The Office of the State Attorney, First Judicial Circuit, will prosecute the case. The investigation remains active.