EGLIN AIR FORCE BASE, Fla. — Residents may experience aircraft noise from August 14 to 17 when the 40th Flight Test Squadron and the 85th Test and Evaluation Squadron conduct night flying operations in the area, Eglin Air Force Base has announced.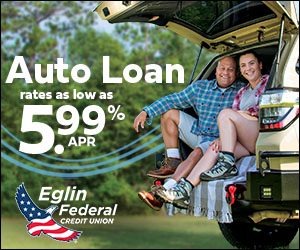 Fighter aircraft will conduct missions between 8 p.m. and 9:30 p.m.
Night flying is required for training operations.
For more information, please get in touch with the Team Eglin public affairs office at 882-3931.