NICEVILLE, Fla. — The Okaloosa County Public Schools Foundation and United Way Emerald Coast have teamed up to present the annual Stuff the Bus Back to School Supply Drive in Niceville, Crestview, and Fort Walton Beach.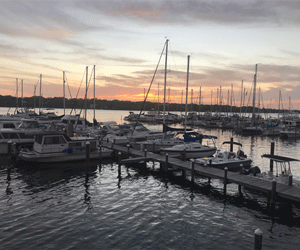 The 2022 collection day event is on July 30, 8 a.m. to 4p.m., in the parking lot of Walmart stores in the Niceville, Crestview, and Fort Walton Beach communities, according to an announcement by the Okaloosa County School District (OCSD)
Stuff the Bus helps local students get the tools they need for the upcoming school year. In 2021, the drive collected nearly $15,000 worth of supplies, impacting over 10,000 students in 53 schools across Okaloosa and Walton counties, according to United Way Emerald Coast.
Without our community's generosity, students would lack the supplies they need to be successful during the school year.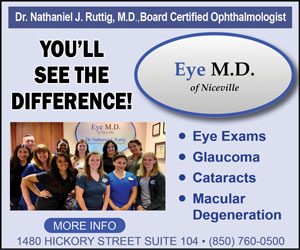 "Any help that you can give to allow our students to have their own individual supplies would be greatly appreciated," said Marcus Chambers, Superintendent of Okaloosa County School District.
"I want to thank United Way and the many community sponsors who make a difference in the lives of our students by giving them the much-needed supplies that they need each and every day."
The collection day events are at:
Walmart – Crestview, 3351 S Ferdon Blvd
Walmart – Fort Walton Beach, 748 Beal Pkwy NW
Walmart – Niceville, 1300 E John Sims Pkwy E
Visit united-way.org/schoolsupplies for a list of school supplies and other ways to contribute.

SCHOOL SUPPLY WISH LIST
Most needed supplies:
Crayons
Colored Pencils
Washable Markers
Dry Erase Markers
Folders
Backpacks
#2 Pencils
Glue Sticks
Notebooks
Composition Notebooks
Loose Leaf Paper
DONATION SITES
Now through July 30, visit a participating business to drop off your donation of school supplies.
Crestview:
Regions Bank
CCB Bank
Okaloosa Gas
DeFuniak Springs:
Destin:
Warren Averett
LULU's
Destin Chamber of Commerce
Trustmark
Regions Bank (all locations)
Freeport:
Regions Bank
Fort Walton Beach:
Harley Davidson
Regions Bank
Okaloosa Gas
Warren Averett
UPS
University West Florida FWB
Niceville:
Synovous (Bluewater Bay)
Okaloosa Gas
Regions Bank
CCB Bank
Paxton: