FORT WALTON BEACH, Fla. — Step One Automotive Group is sponsoring a service dog for a veteran, Step One has announced.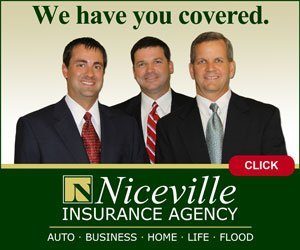 According to Step One, it is sponsoring a service dog through Healing Paws for Warriors that will be matched with a veteran in need. The puppy was named "Liberty" following a social media contest held to choose a name.
"We are so excited to be involved in raising and training Liberty, a wonderful support dog that will one day support a veteran in need," said Maureen Bierman, director of marketing for Step One Automotive Group.
In addition to revealing Liberty's name, Step One Automotive Group presented Healing Paws for Warriors with a $6,000 contribution.
"Our program could not exist without businesses like Step One," said Mike Arena, executive director and co-founder of Healing Paws for Warriors.
Step One said it will be involved with Liberty's progress until she is paired with her veteran. A Step One team member is fostering Liberty until then.
Learn more about Healing Paws for Warriors at www.healingpawsforwarriors.org.