CRESTVIEW, Fla. The Okaloosa County Sheriff's Office (OCSO) has reported that a man was arrested, and drugs and cash were seized during a narcotics search warrant operation in Crestview.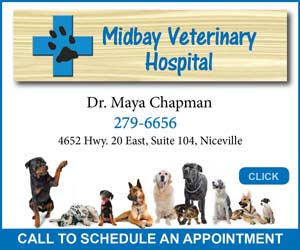 According to the OCSO, deputies executed the search warrant on July 13 at home on Brett Street that resulted in the arrest of Larrance Moore, 36, of Crestview, and the seizure of methamphetamine, fentanyl, crack cocaine, and more than $3500 in cash.
Here's what happened, according to the OCSO: The OCSO Multi-Agency Drug Task Force and Special Response Team (SRT) went to 821 Brett Street and ordered out the occupants. Several complied immediately, but SRT operators said they spotted movement in Moore's bedroom. After a window was broken, Moore came out of the home holding a cell phone and car keys, said the OCSO.
A search of his bedroom is alleged to have turned up three grams of fentanyl, drug paraphernalia, and more than $3500 in cash. Investigators said they found 86 grams of meth, 27 grams of fentanyl, 11 grams of crack cocaine, and more in the trunk of a car.
Moore had one of the keys for the vehicle in his possession when he exited the home, the OCSO said.
Moore's charges include trafficking in both methamphetamine and heroin, along with possession of cocaine with intent to sell and obstructing the execution of a search warrant.