FLORIDA –
Q. Sections of my St. Augustinegrass lawn are looking bad. I'm seeing spots on individual blades, with some blades withering up and dying. Is this a fungus?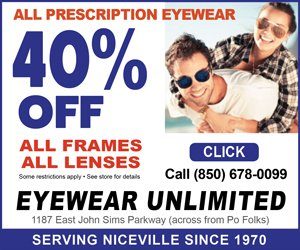 A. What you've described sounds like gray leaf spot. This is a common fungus of St. Augustinegrass. The high humidity, heavy dews, and particularly the frequent afternoon and evening rains have provided the ideal conditions for this disease. It's specific to St. Augustinegrass, or at least it's rarely a problem on any of our other lawn grasses.
The individual spots or lesions are first seen as tiny brownish spots smaller than a pinhead. As they become larger, they will be circular and then begin to elongate lengthwise along the leaf. The spots will become brown to grayish in appearance. Numerous spots or lesions may be found on an individual leaf. Heavily infected leaves begin to turn brown and wither, usually beginning at the tips of the blades.
This disease can move rapidly during prolonged warm, wet periods, which is exactly the weather we've experienced this summer. Unfortunately, some people add to the problem by irrigating too frequently. Overwatering or irrigating in the evening provides the prolonged period of wetness required for this disease to infect your lawn.
Here is a link for a UF/IFAS Extension publication on how to water a lawn. https://edis.ifas.ufl.edu/publication/LH025.
According to the Florida Lawn Handbook, "Severity of the disease is enhanced by application of readily available nitrogen fertilizer and is proportional to the amount of nitrogen applied."
So be careful not to overdo it in fertilizing your lawn, and certainly do not apply a high nitrogen fertilizer on top of an already infected lawn. It will be somewhat like adding gasoline to a fire, the disease will "explode" and rage out of control.
Also, some lawn weed killers, such as atrazine, will increase the susceptibility of the grass to gray leaf spot.
The best way to manage this disease is to select fertilizers that are low in nitrogen or that have slow-release nitrogen. Irrigate during early morning hours to minimize the period in which the grass is wet and water only on an as-needed basis, watering less often but deeply.
Avoid frequent, shallow watering, and definitely don't irrigate when it is already wet from rain.
If the disease outbreak is severe, a lawn fungicide may be needed. Always follow the product's label directions and precautions.
Here is a link to a UF/IFAS Extension publication on gray leaf spot with more information, including pictures of the disease and fungicide recommendations. https://edis.ifas.ufl.edu/publication/LH047.
Larry Williams is the Extension horticulture agent with the Okaloosa County Cooperative Extension Service, University of Florida. Contact Larry at 689-5850 or email lwilliams@myokaloosa.com.