NICEVILLE, Fla. — Get ready to put on your poker face and make a difference at the hottest event in Niceville this weekend—Casino Night!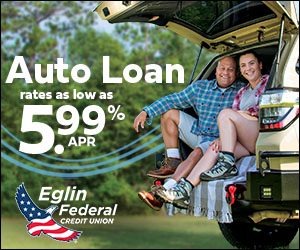 A Casino Night event benefitting CALM – Crisis Aid for Littles and Moms, is on June 24 at LJ Schooners Dockside Restaurant & Oyster Bar. So, get ready to have fun while making a positive impact on the lives of those who need it most!
The casino games kick off at 6 p.m., and the fun continues until 9 p.m., said the Bluewater Bay Marina Complex, event co-host.
The top winners receive tokens that can be redeemed for gift baskets, organizers said.
Awards and recognition will be held before 10 p.m.
CALM will receive all the proceeds from the casino games. In addition, LJ Schooners will generously donate 10% of the night's food sales to CALM as well.
It's a win-win for everyone involved!
Rules and more information are available here, organizers said.
If you would like to donate prizes for this event, email jimmie@bwb-marina.com.
If you have questions regarding the event, call 850-897-2821.
LJ Schooners is at 290 Yacht Club Drive, Niceville, FL 32578.