PENSACOLA, Fla. – A  Florida Department of Law Enforcement (FDLE) crime laboratory analyst supervisor in Pensacola has earned the agency's distinguished Innovation of the Year award.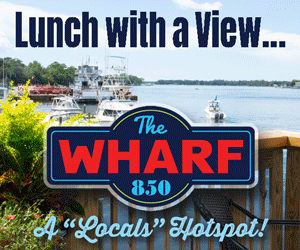 FDLE members from throughout Florida were honored in Tallahassee last week for their outstanding performances last year. FDLE Pensacola Crime Laboratory Analyst Supervisor Melissa Seifert earned the Innovation of the Year award.
"Seifert successfully implemented a new way of working cases that not only increases productivity and provides a quality product for FDLE customers, but also benefits members, FDLE, the criminal justice community, and the public as a whole," said FDLE Pensacola Special Agent in Charge Chris Williams.
According to the FDLE, Seifert developed a methodology to increase productivity and decrease the amount of stress on members of the biology section by creating a workflow solution based on members working collaboratively rather than individually.
Seifert's imaginative and innovative approach resulted in a 30 percent improvement in productivity above the standard and enhanced her section's ability to work cases in the Pensacola region, the FDLE said.
Seifert began her career with FDLE as crime laboratory technician in 2006 and was promoted to forensic technologist in the Biology section that same year. In 2012, she was promoted to crime laboratory analyst where she specialized in working sexual assault cases.
She was promoted to crime laboratory analyst supervisor in 2019 and is a respected leader to her staff and colleagues in the Pensacola Regional Operations Center.