OKALOOSA COUNTY, Fla. – The Okaloosa County Board of County Commissioners now is seeking applications from citizens who would like to serve on the county's Value Adjustment Board (VAB).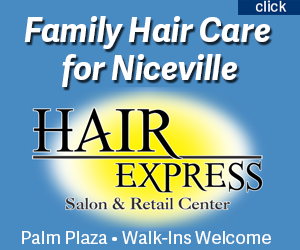 The deadline to apply is May 20, 2022.
The state requires commissioners to appoint an Okaloosa County citizen to the VAB, the board said in a press release.
According to the announcement, applicants should be available to meet during the daytime–typically twice per year–at the beginning of the hearing process and at the end to review the Special Magistrates' decisions.
The appointee will serve a one-year term, which may be extended upon the approval of the Board of County Commissioners. The term begins immediately upon appointment.

According to the Board of County Commissioners, the requirements for this appointment are:
The citizen must own homestead property within the county
The citizen cannot be a member or an employee of any taxing authority
The citizen cannot represent property owners in any administrative or judicial review of property taxes
Citizens who wish to be considered for appointment to the Value Adjustment Board should go to https://myokaloosa.com/citizen–councils/home to review the policy, complete an application packet and begin the background check process.
Applications must be submitted no later than 5 p.m., Friday, May 20, 2022, via email to citizencouncils@myokaloosa.com or via mail to BCC Citizen Councils, 1250 N. Eglin Parkway, Suite 100, Shalimar, FL 32579.
For additional information on the function of the Value Adjustment Board, please refer to Chapter 194 of the Florida Statutes, or call Mary Carson, Clerk to the BCC, at 850-689-5000 extension 3412.