NICEVILLE, Fla. — The Okaloosa County School District has reported a total of 44 positive COVID-cases in the first four days of school with 37 students and seven teachers/staff infected.
The school district has partnered with the Florida Department of Health in Okaloosa County to identify positive cases for both students and staff. The August 13 report is for the period Tuesday, August 10 – Friday, August 13 (2:00 p.m.).
There are six student cases in schools in Niceville and Valparaiso and one teacher/staff case.
Crestview High has the highest number of student cases at seven.
"As this is the first week of school, please note that there are very likely additional positive cases that DOH has yet to report that will be captured as information is updated," the school district announced on its website.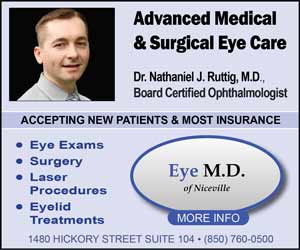 The district intends to issue an update on Monday, August 16, and then will provide weekly updates each Monday based on Department of Health information.
"We will continue to review our method of reporting this information to parents and the community to ensure that information is received in a timely manner," the school district said on its website.
OCSD COVID DASHBOARD
TOTALS, AUGUST 10-13
School/Center Name
SCHOOL Type
STUDENT Cases
All Other Positive COVID Cases (Includes all Teachers/Staff and cases identified as Unknown by DOH)
Antioch ES
E
4
0
Baker School
C
2
0
Bluewater ES
E
0
0
Bob Sikes ES
E
1
0
Bruner MS
M
2
0
Choctawhatchee HS
H
5
0
Crestview HS
H
7
1
Davidson MS
M
0
4
Destin ES
E
1
0
Destin MS
M
0
0
Edge ES
E
2
0
Edwins ES
E
2
0
Eglin ES
E
2
0
Elliott Point ES
E
0
0
Florosa ES
E
0
0
Ft. Walton Beach HS
H
1
0
Kenwood ES
E
0
0
Laurel Hill School
C
0
0
Lewis K-8 School
C
1
0
Longwood ES
E
0
0
Mary Esther ES
E
1
0
Meigs MS
M
0
0
Niceville HS
H
1
0
Northwood ES
E
0
0
NWF Ballet Academy
C
0
0
STEMM Academy
M
1
0
OTC
C
0
0
Plew ES
E
0
0
Pryor MS
M
0
0
Richbourg School
C
0
0
Riverside ES
E
0
0
Ruckel MS
M
1
1
Shalimar ES
E
0
0
Shoal River MS
M
1
1
Silver Sands School
C
0
0
Southside Primary
E
0
0
Walker ES
E
2
0
Wright ES
E
0
0
E – Elementary
Data for this date range is current as of 2:00 p.m. on 8/13/21
M – Middle
H – High
C- Combination