OKALOOSA COUNTY, Fla. – A manhunt for a wanted Okaloosa County man ended Monday when the Okaloosa County Sheriff's Office (OCSO) located and arrested him, the OCSO has announced.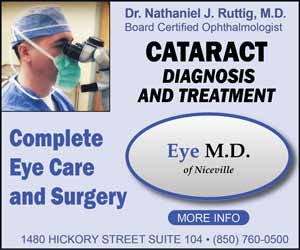 According to the OCSO, Joshua Colley, 29, of Crestview, the subject of an intense search Sunday, was tracked Monday to a home on Clover Street in the Auburn community. OCSO deputies arrested Colley on multiple felony charges and prior active warrants, the OCSO said.
The OCSO said its deputies began looking for Colley Sunday morning concerning a reported aggravated domestic battery involving a firearm in Laurel Hill.
Colley reportedly left the scene but crashed his truck later near John Nix Road and Painter Branch Road northeast of Crestview. He allegedly fled into the woods holding a handgun.
The OCSO conducted an intense search with assistance from the Florida Highway Patrol and the Okaloosa Department of Corrections. The Crestview Police Department also aided.
Okaloosa County Sheriff's Office deputies were able to track Colley Monday morning to a home on Clover Road, the OCSO said.
"The OCSO Special Response Team, Crisis Negotiations Unit, K9 teams, and others responded. Colley initially refused to exit the home, then came out and was taken into custody without incident," the OCSO said.
"Along with active outstanding warrants for failure to appear on multiple cases, additional charges against Colley now include aggravated assault with a deadly weapon, domestic violence battery, felony fleeing and eluding at high speed, possession of a weapon by a convicted felon, possession of cocaine, leaving the scene of an accident with property damage, and more," the OCSO said in its announcement.
According to the OCSO, the victim in the domestic violence case reportedly said Colley slapped her in the face, knocked her back into a couch, pointed a gun at her, and told her he was going to kill her before leaving the scene.