NICEVILLE, Fla. – The Okaloosa County School District has posted its COVID-19 information in advance of the new school year. Schools start tomorrow in Okaloosa County.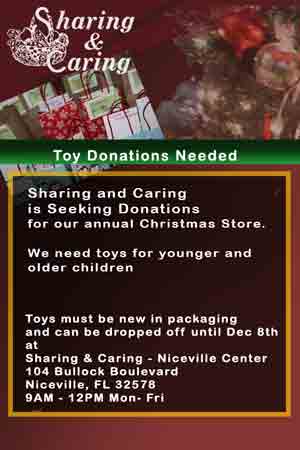 Here is the announcement:
Student health and safety includes not only physical health and safety, but also academic health, mental health, and social-emotional well-being. A recent survey of school districts across the country found that 74% reported multiple indicators of increased mental health stresses among students during the pandemic. In Okaloosa County, we have also seen learning loss among students who have been disconnected from school the past sixteen months.
Being in school is critical for the overall well-being of our students. Our plans for this year strike a sensible balance that emphasizes your student's success at school while also being mindful of the steps we need to take to keep our school environments safe.
Teachers, administrators, and support staff have been preparing this summer for a return to more normal school operations. The first day of school is August 10th, and we are excited to welcome our students back! We will retain critical practices that were established last year to keep our schools clean and sanitized.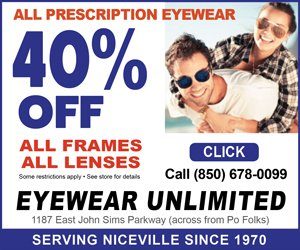 Below are some of the frequently asked questions and responses.
Q. Are there currently any Emergency Orders in Florida or in Okaloosa County involving schools and COVID-19?
A. No.
Q. What safety measures will be in place to start the school year?
A.
Hand sanitizer will be available in every classroom, on school buses, and in other common areas.
Each classroom will be provided disinfectant wipes.
Daily cleaning and disinfecting protocols will be in place in schools and on buses.
Masks will be optional in schools and on buses. Schools and buses will have a supply of masks available.
Signs will be displayed to remind those in schools about social distancing and the use of hand sanitizer/washing of hands.
Desk barriers will be available upon request by parents.
To minimize the use of water fountains, water bottle filling stations will be available in schools.
Proper handwashing will continue to be emphasized.
COVID-19 contact tracing will occur as required by the Department of Health.
COVID-19 vaccination clinics will be available at school sites (schedule TBD).
Q. Will masks be mandatory in schools this fall?
A. No. Masks were not required last year, and they will not be required this year. Parents are welcome to provide a mask for their child if they choose. Schools will have a supply of masks available.
Q. Will parents be able to volunteer in classrooms this fall and chaperone trips?
A. Yes. We are pleased to have our parents return to schools as volunteers. The volunteer application can be completed online at www.okaloosaschools.com.
Q. Will desk barriers be used again this year?
A. Desk barriers are not part of our classroom plan this year but will be available if requested by a parent.
Q. Will mySchool Online be an option this year?
A. No. The mySchool Online program, and others like it across the state, are not available options this year. Okaloosa Online is the district's primary K-12 virtual option. Information about this option is available at www.okaloosaschools.com/schools/okaloosa-online.
More FAQs here: https://www.okaloosaschools.com/files/_site/articles/QA-for-Parents-07282021-v2.pdf