FORT WALTON BEACH, Fla. — A Mississippi man who fled from an Okaloosa County Sheriff's Office deputy following a traffic stop threw crushed methamphetamine into the deputy's chest and face, causing an exposure that sent the deputy to a local hospital, according to a statement released by the Okaloosa County Sheriff's Office (OCSO).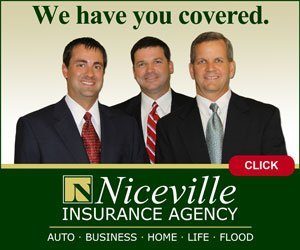 The deputy reportedly was pulling over Todd Adams, 35, of Hattiesburg, on Racetrack Road for a traffic violation around 2:30 p.m. on Sunday, according to the OCSO. Adams did not have a driver's license, and the smell of marijuana was emanating from inside the vehicle, the OCSO said.
When he was asked to get out of the car, Adams allegedly fled on foot, fell to the ground, and was reaching in his shorts when the deputy attempted to tase him. Adams reportedly grabbed the taser and two handfuls of crushed methamphetamine and threw the narcotics into the deputy's chest and face.
Adams then ran into a residential area but was found a short time later hiding under a trailer with two taser probes still attached, the OCSO said.

The deputy was taken to a local hospital and treated, then released, for exposure to the methamphetamine, which had caused an elevated heart rate and other issues.
According to a statement by the OCSO, a search of Adams' car turned up a half dozen hydrocodone pills and 67 grams of codeine syrup, along with marijuana. Deputies also found 147 grams of meth during a search of the area where he tossed it, the OCSO said.
Adams is charged with battery on a law enforcement officer, driving without a license (three or more suspensions), depriving an officer of a means of protection, possession of a controlled substance, trafficking in methamphetamine, and resisting an officer, the OCSO said.