DEFUNIAK SPRINGS, Fla. – Northwest Florida State College's Walton Works Training Center of Excellence is officially open at the Chautauqua Center in DeFuniak Springs.
Members of the local community joined Walton County officials, Northwest Florida State College Board of Trustee members alongside College personnel to celebrate the grand opening of this state-of-the-art center.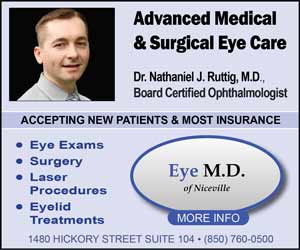 The overall purpose of Walton Works is to create a catalyst for economic development by cultivating a homegrown workforce that is professionally trained in order to make an immediate impact.
The training opportunities offered at this center will produce both workers with the skills needed to earn a family sustainable wage and new employers looking to grow and expand their businesses here.
"While the state of Florida strives to be a leader in Workforce training, it is exciting that Northwest Florida State College, in partnership with the Triumph Gulf Coast Board and Walton County administrators, is on the forefront of this initiative," said NWFSC President Dr. Devin Stephenson.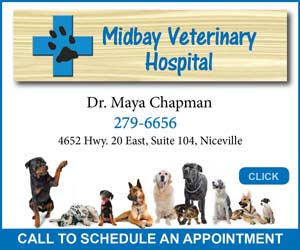 "I am humbled to contribute to this legacy that is positioning our entire region for quality growth."
The $5.7 million Walton Works Training Center of Excellence is comprised of two new buildings, labs and classroom space. The 7,000 square-foot central Walton Works building houses 17 bays that were constructed on NWFSC's Niceville campus by our welding instructors and students and provides space for the welding and industrial programs.
An adjacent 900 square-foot indoor drone arena will be used for Unmanned Vehicle (UMV) certification and testing. Interior renovations modernized existing administration buildings and created a multi-purpose skills lab for the Construction Trades Program.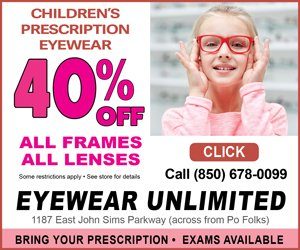 The overarching project expands career education programs in public safety (law enforcement, fire, emergency medical technician (EMT)), cybersecurity, drone technology and building trades (plumbing, HVAC, welding, millwright and construction). By 2024, a minimum of 1,570 industry-recognized certifications will be awarded, providing an expanded talent pool that will bolster northwest Florida's economy.
For more information about the Walton Works Training Center of Excellence or career education programs being offered at Northwest Florida State College, please contact Dr. Michael Erny at (850) 729-6051 or ernym@nwfsc.edu.