EGLIN AIR FORCE BASE, Fla. – The 33rd Fighter Wing's Airmen executed Nomad Lightning, a large force employment exercise, May 2-6 on the Eglin Test and Training Range.
Nomad Lightning helped prepare the nomads for future missions in the Combat Air Forces by focusing on the tactical and logistical challenges of combat operations, according to the 33rd Fighter Wing.
This exercise used mission familiarization events, mission planning cells, simulation immersion, air combat maneuvering instrumentation live-fly viewing to provide a scale of the current threat and give Airmen a better understanding of the urgency of the training mission.
"We are trying to inspire pride and appreciation for what the 33rd FW accomplishes every day, not just during exercise week," said Col. Patrick McGarry, 33rd FW Nomad Lightning director of training operations.
"When we are in the grind of the formal training program syllabus and cranking out student sorties every day, it's hard to see the bigger picture. We hope that by learning more about the mission, wing personnel can really connect with the critical role they play here."
Maintenance Airmen employed ACE tactics to perform hot pit refuelings on 10 F-35A Lightning II aircraft to ensure the jets were back in the sky quickly. To simulate an unfamiliar location they were performed at Tyndall AFB.
The hot pit refuelings were used to simulate limited resources: operations, personnel, and time, to generate sorties from anywhere with minimal delay.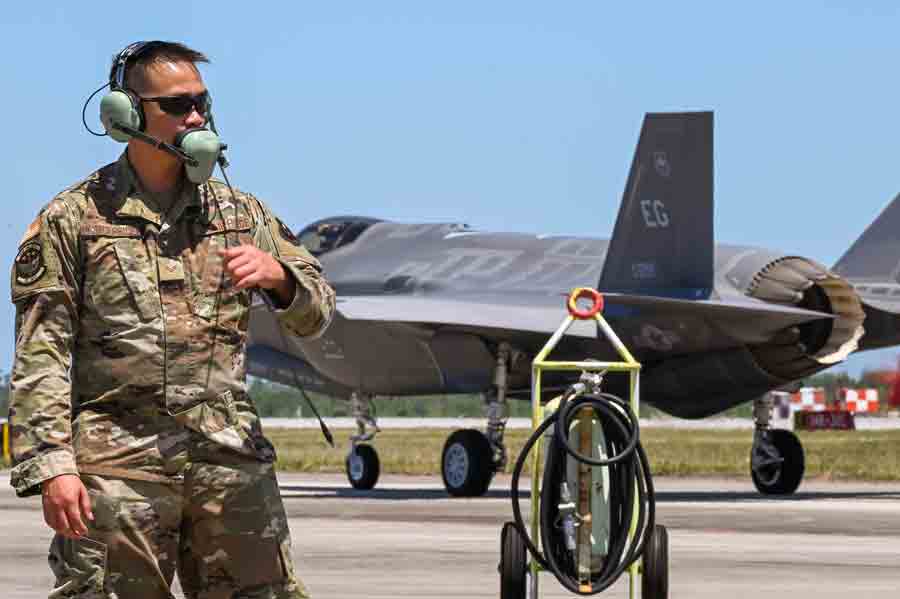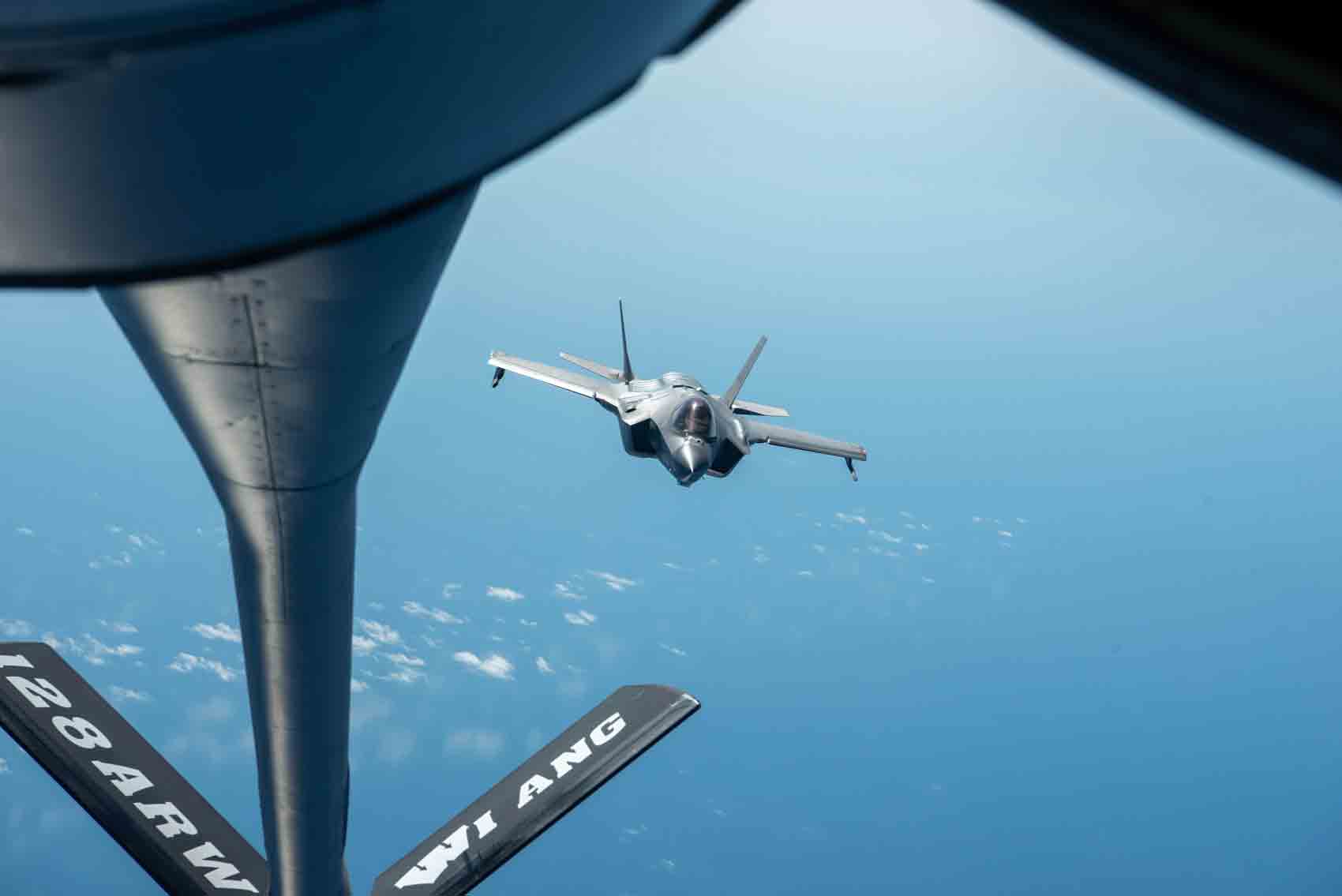 Additionally, pilots participated in aerial refuelings of 18 aircraft with the help of KC-135s from the Wisconsin Air National Guard throughout the week.
The Airmen and pilots integrated into a joint rescue exercise with the Coast Guard, where personnel rehearsed a search and rescue procedure for a downed pilot offshore.
In a real-world downed pilot situation, F-35A pilots would attempt to locate the pilot in the water, mark his position and pass the coordinates to Eglin AFB mission control, who would contact the USCG to start the recovery using a vessel or helicopter.
"Our pilots flying in this exercise were able to see first-hand the challenges of trying to find someone in the water," said Capt. Seth Freeman, 58th Fighter Squadron assistant director of training operations
"In our survival kit, we have several tools available to help the pilots overhead find you. Our 'downed pilot' got to use several of those today, including flares and a sea dye marker."
Pilots from the 33rd FW garnered approximately 113 flight hours with a total of 75 sorties flown over the four-day flying period.
"We successfully executed all of the planned modules," said McGarry.
"Based on anecdotal feedback from across the wing, we did a good job of teaching personnel about the mission here and connecting them with how their hard work contributes to the critical role the 33rd FW plays in our Air Force. We'll debrief, learn and build on the success of this event as we move forward."
By Airman 1st Class Leandra Garcia, 33rd Fighter Wing