FLORIDA – Florida welcomed 36 million total visitors between January and March 2022, according to VISIT FLORIDA estimates, a 14 percent increase from Q4 2021 and the third consecutive quarter that overall visitation has surpassed pre-pandemic levels.
Governor Ron DeSantis announced on Friday that approximately 34.1 million domestic visitors traveled to Florida in Q1 2022, representing 12 months of domestic visitation growth from 2019.
"Florida's latest visitation estimates are incredible news for our economy and all Floridians," said DeSantis.
"Our Q1 visitation estimates show that 2022 is shaping up to be another amazing year for Florida tourism," added Dana Young, VISIT FLORIDA President and CEO.

Additional highlights according to VISIT FLORIDA:
Florida welcomed 1.3 million overseas travelers in Q1 2022, an increase of nearly 169 percent from Q1 2021.
Overseas visitation to Florida in Q1 2022 was 14 percentage points closer to full recovery than the rest of the United States.
Canadian visitation to Florida during Q1 2022 accounted for 578,000 visitors, an increase of more than 955 percent from Q1 2021.
Over 39 percent of visitors traveled to Florida by plane in Q1 2022, marking the highest share for air travel since the onset of the pandemic in 2020.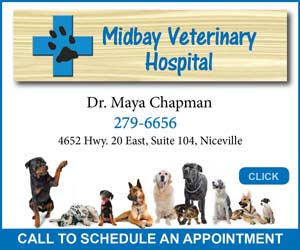 Total enplanements in Florida were up over 70 percent in the first quarter of 2022.
Quarterly hotel demand in Florida exceeded pre-pandemic levels for the first time in Q1 2022. Compared to the same period in 2021, the number of hotel rooms sold grew by 31.4 percent during the first three months of the year. Florida's average daily rate (ADR) was up over 38 percent, and its occupancy rate increased by nearly 24 percent.