EGLIN AIR FORCE BASE, Fla. – Aircraft from Eglin Air Force Base will take to the skies after sundown this week and the following week for night flying operations.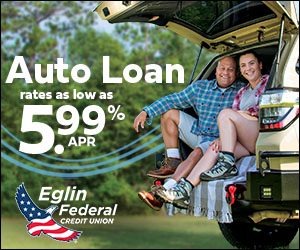 The base has announced that residents may experience aircraft noise on June 20 – 22 and June 26 – 29 when the 58th Fighter Squadron conducts night flying operations in the area.
Each day, F-35 fighter aircraft will conduct missions between 8:30 p.m. and 10:30 p.m.
Night flying is required for training operations, Eglin Air Force Base said.