NICEVILLE, Fla. — Attorney Jonathan "Jack" Schlechter of Niceville has been appointed Okaloosa County's next county judge.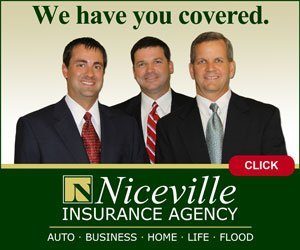 He fills the judicial vacancy created by the retirement of Judge Patricia Grinsted. Gov. Ron DeSantis announced the appointment of Schlechter to the Okaloosa court on Friday.
Schlechter has worked as an attorney at AnchorsGordon, P.A. since 2019. Previously, he served as an Assistant State Attorney for 10 years in the First Judicial Circuit.
Raised in a military service family that eventually moved to Okaloosa County, Schlechter attended high school locally.

He received his bachelor's degree from the University of Florida and his law degree from Florida Coastal. After graduating from law school with honors, Schlechter returned to Northwest Florida to practice law.
Schlechter and his wife have two children.