NICEVILLE, Fla. – Get ready for an explosive and adrenaline-pumping fireworks extravaganza as the skies above Boggy Bayou become a canvas of vibrant colors and deafening booms beginning at about 8:45 p.m. on Tuesday, July 4, 2023.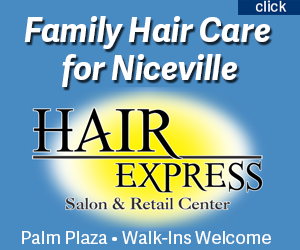 Prepare to be dazzled as the Boggy Bayou Fireworks Committee, City of Niceville, and City of Valparaiso set the stage for a mesmerizing spectacle, launching an array of multi-colored fireworks from a custom-made barge anchored between Lincoln Park in Valparaiso and Lions Park in Niceville.
This one-of-a-kind show promises to ignite the senses with booms, bangs, sizzles, whirls, and whisks, leaving you breathless and craving more!
Year after year, people flock from far and wide to experience our community's awe-inspiring fireworks extravaganza. This renowned display has earned its reputation as the region's most stunning spectacle, combining grandeur with the warmth and intimacy that only a tight-knit community like Niceville can offer.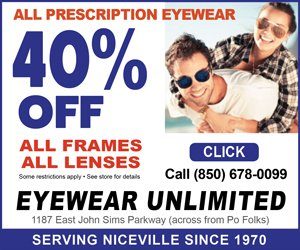 As the sun sets and anticipation fills the air, more than a ton of thunderous, vividly colored fireworks will be launched into the night sky, transforming it into a mesmerizing tapestry of vibrant hues.
For approximately 20 exhilarating minutes, the heavens will come alive with a symphony of lights and sounds, culminating in a breathtaking finale that will leave you awe-struck and eager to share the experience on social media!
To catch the best views of this extraordinary show, make your way to some of the most popular vantage points in town, including Lincoln Park, Lions Park, Kiwanis Park, Niceville Landing, and Shipyard Point Park.

Be sure to arrive early and secure your spot along the shoreline, armed with comfy lawn chairs for the ultimate viewing experience. Or if you're feeling adventurous, watch the dazzling display from a strategically chosen parking lot with an unobstructed view—guaranteed to take your breath away!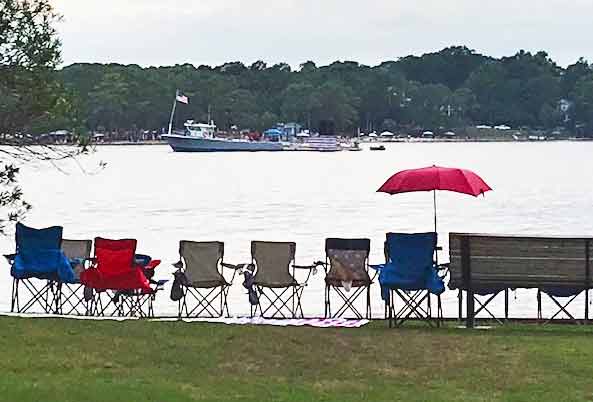 For those seeking a premier viewing location, the iconic Wharf 850 steals the spotlight on the Fourth of July. Situated on historic Bayshore Drive with a waterfront backdrop, this coveted venue offers an unrivaled perspective of Boggy Bayou and the annual fireworks extravaganza.
To ensure everyone's safety and an uninterrupted celebration, the Niceville Police Department has announced the closure of the boat ramps at Lions Park. The closure will commence at midnight on July 3 and continue until after the fireworks show on July 4.
Get ready to be amazed as the skies come alive in a dazzling display of patriotism and pure magic!